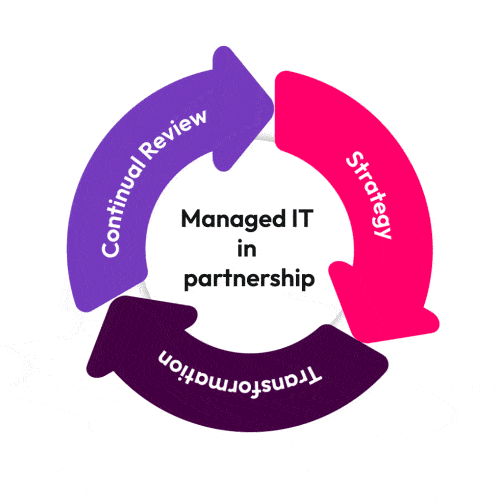 Benefit from Managed IT solutions tailored to your organisations' needs.​
TMT's in-house consultancy and engineering specialists work in collaboration with you to continually review and update your IT estate.​​
Acting as your Managed IT partner, we design forward-thinking IT strategies that help you make the most of your investments, transform your infrastructure and incorporate emerging technologies.
Tailored advice, strategy and implementation to meet your business needs.​
Ensure your IT investments bring business benefits by engaging a TMT IT leader to define and execute your IT plans. ​
This partnership-focused, long term approach combines your stakeholders' and users' deep understanding of your goals and existing processes with a TMT expert's industry knowledge and IT experience.
Let us take the stress out of managing your IT Systems
Get in touch with our friendly team to discuss a tailored solution that'll suit your business needs.